SUPER8 SHOTS Easter Kids Sessions @ the Museum
Do you like us? Join our Facebook fan base.
Super8 Shots presents a day of screenings and workshops for children in the Galway City Museum this Saturday 26th April.
Old cartoons shown on actual cine projectors and a film scratching workshop.
All events are free but capacity is limited so call ahead to avoid disappointment.
ALL DETAILS ON THE 2014 PROGRAMME OF EVENTS HERE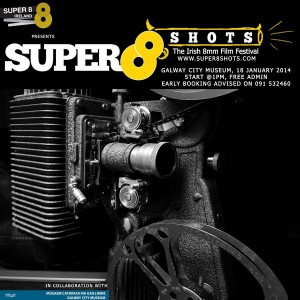 Ciaran Byrne's new piece for the festival as part of the Super8 Sounds Project


- See pictures of festival events on our Flickr page or on Facebook.
- Below is  the "8mm" sound piece composed by Chequeboard as part of the festival. More info on this piece here