Katie Kim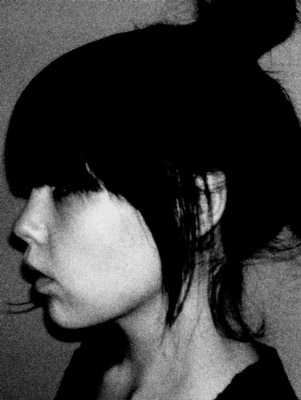 Katie Kim will be playing at Super8xtravaganza on Inis Oírr (Áras Éanna Arts Centre) along with Steve Stapleton, Chequerboard and Rory D for a night of live super8 and music madness.
http://www.myspace.com/dancekatiekimdance
Katie Kim is the pseudonym of Katie Sullivan when she performs and records her Slowcore, ethereal, ambient folk/pop. Paired with vocals that have been compared to Cat Power, Joanna Newsome and Mazzy Stars Hope Sandoval, the music revolves and swims around layers of fuzzy drips and murky clouds but always seems to come to an elegant conclusion.
Her debut release "Twelve" was admired and praised throughout the country and prompted much collaboration with a spectrum of other artists including David Kitt, Milosh, Ed Harcourt, Halves, Mike Scott and Tenpastseven among others.
The band have recently finished scoring and performing an original soundtrack in conjunction with the French Film Festival for Germain Dulacs 1927 controversial masterpiece, "The seashell &The Clergyman" , which was believed to be one of the first Avant Garde, Surrealist films ever made. They performed the soundtrack live to a sell out Audience and will be releasing the performance as a multi media package later this year.
Katie Kim has just finished Recording and producing her next release, "Cover&Flood", which will be a double vinyl release consisting of 20 songs she recorded over the last 2 years. Some at home, some in a house studio and others by the sea.
It is due for release in September/October.